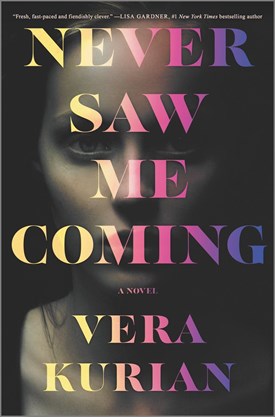 Never Saw Me Coming
Author:
Vera Kurian
Read by:
Brittany Pressley
Genre:
Psychological Thriller
Publisher: Park Row Books Release Year: 2021 Length: 402 pages / 11h 47m
"Fun, entertaining, and hard to put down, a twisty whodunit with a satisfying conclusion."
— | New York Journal of Books
"Fresh, fast-paced and fiendishly clever! If you love watching true crime and wonder about the psychopaths among us, this is the book for you!"
— | Lisa Gardner, #1 New York Times bestselling author